Alsun helps businesses succeed in the Czech Republic and worldwide by providing fast and accurate Czech translation services. We ensure every document is translated correctly, giving companies and individuals the confidence they need for success.
What are Czech Translation Services?
Czech translation services involve translating content to or from the Czech language for various purposes, such as business documents, legal texts, marketing materials, websites, software, etc.
The goal is to accurately convey the meaning and context of the source content in the target language, ensuring clear communication and understanding.
Professional Czech language translators must be fluent in the source and target languages and have expertise in various subjects, ensuring accurate and culturally appropriate content translation.
Importance of English-Czech translation
The English-Czech translation is essential for several reasons, and its significance can vary depending on the context and communication goals. 
It allows for the exchange of ideas, literature, and culture between English-speaking and Czech-speaking communities.

The English-to-Czech translation is important in the tourism industry to provide information and services to English-speaking Czech Republic tourists.

It allows students and researchers in the Czech Republic to access a vast amount of information and knowledge available in English. 

English-Czech translation of diplomatic documents, agreements, and communications is vital for maintaining international relations.

International organizations that operate in English and Czech-speaking regions require English-Czech translation for internal communication, documentation, and external communication.
Best English to Czech Translation by professionals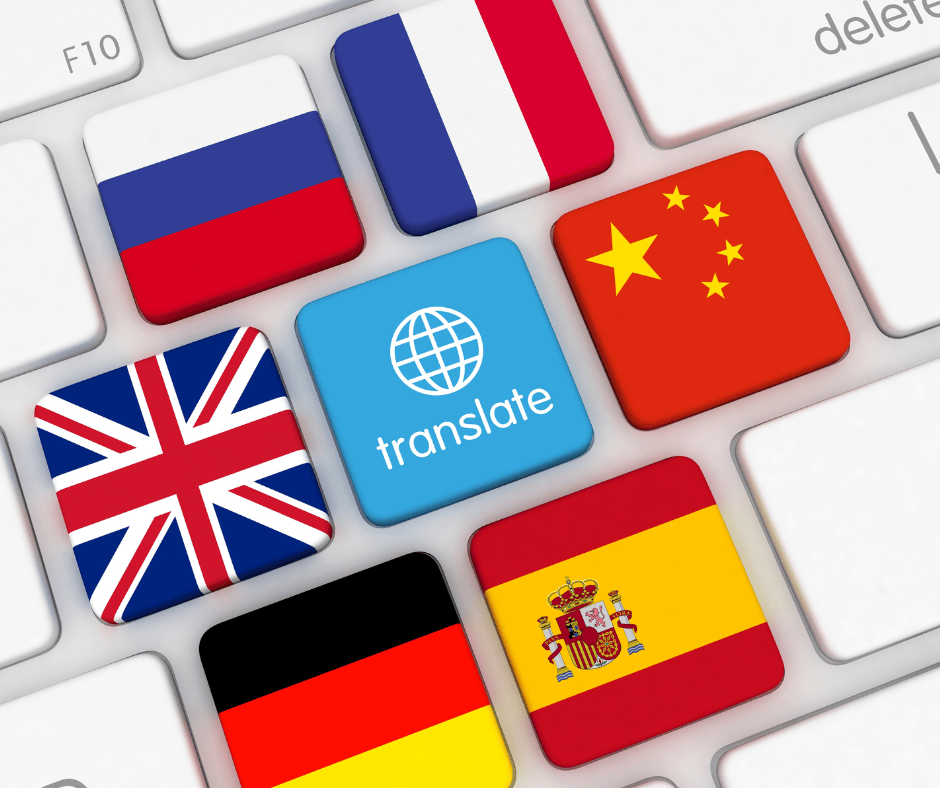 We have a team of skilled human translators who are native Czech speakers fluent in English. 
They handle our Czech translation service, maintaining high standards through a strict vetting and quality control process. 
This ensures that our clients consistently receive top-notch Czech-to-English translation service.
Whether you need translations from Czech to English or vice versa, we offer standard and certified translation services. 
Our professional Czech translators meet the following requirements:
Each Czech translator possesses qualifications and specialization, guaranteeing a high linguistic accuracy and proficiency standard.

Experience is a non-negotiable criterion for our translators, focusing on those who bring extensive expertise to the table, resulting in Czech translation service that reflect a deep understanding of the subject matter.

Tailoring our approach, we diligently select specialists with proven experience in your sector, ensuring that the translation aligns seamlessly with industry-specific nuances and requirements.
Translate Document from Czech to English
Choosing Alsun for Czech-to-English translation services ensures reliability and the utmost accuracy.
We understand the importance of precise Czech-to-English document translation and guarantee your documents will be translated accurately, maintaining the integrity of the original message.
Our team comprises experienced linguists proficient in Czech and English, ensuring a nuanced understanding of language nuances, cultural context, and industry-specific terminology.
Reliable Czech Medical Translation Services
Czech translation services for the medical sector necessitate depending only on certified professional language translators.
At Alsun, we have a native medical team of highly qualified translators, enabling us to serve pharmaceutical companies, medical device manufacturers, biomedical companies, and CROs.
Our document Czech translation services include:
Clinical protocols.

Localization of medical software.

Informed Consents.

Protocol synopses.

Instructions for use for medical devices.

Clinical trial agreements.

Study drug labels.

User manuals for medical software.

Case Report Forms (CRF).
Professional Czech Technical Translation Services
Technical content adds much complexity to what is already involved in Czech language translation.
Alsun provides high-quality translation services for all technical documents, including:
Manuals and User Guides.

RFP and RFQ documents.

Tenders and proposals.

Engineering documents.

Technical drawings.

Datasheets and web content.
Accurate Czech Legal Translation Services
Legal documents provide no chance for errors; each slight mistake can lead to significant legal issues.
Alsun provides many high-quality Czech-to-Arabic legal translation services for international companies. This includes:
Czech Translators Near Me
Finding a reliable Czech translation agency near you facilitates having your documents professionally translated.
At Alsun, we offer the best online Czech translation services, through which you can translate your documents accurately and precisely.
We have a dedicated customer services team to receive your orders around the clock and answer all your inquiries before, during, and after the service is delivered.
Accurate Czech Translation Services for all Industries
At Alsun, we help with top-notch translations for all kinds of industries. Our team consists of skilled native Czech translators who know the ins and outs of all sectors, including:
Aviation.

Architecture.

Arts.

Chemical.

Construction.

Consumer and Retail Products.

Cosmetics.

Education.

Electronics.

Energy / Oil & Gas.

Engineering.

Entertainment.

Fashion.

Financial Services.

Food & Beverage.

Games.

Government.https://alsuntranslation.com

Information Technology.

E-commerce.

Travel & Tourism.
24-hour Czech Translation Services
Now, companies need documents translated quickly into Czech and other languages to grow their business in the Czech Republic and beyond. 
Instead of waiting for weeks or months, people expect translations in days or hours without losing quality.
At Alsun Translation Company Dubai, we're the leaders in providing Czech translation services whenever you need them, 24/7.
We match your translation services with experts who know the subject. 

Our Czech translators get instant alerts about new projects anytime, anywhere.
We help all businesses succeed in the Czech
Are you looking for a professional translation company for your business stuff in Czech? Choose Alsun with a sizeable certified team of highly qualified Czech translators.
We're pros at translating for all kinds of businesses, making everything quick and accurate.
Getting your business docs translated is super easy with Alsun. Just contact all through Email or WhatsApp with all your requirements, and you'll get a quote in no time. Once you say yes, our approved Czech translators will start right away. 
We're all about being clear, so you always get top-notch Czech translations. If you're a big business, we've got special teams for you, ensuring you always get great results.