Financial Translation Services 
Alsun Translation serves many clients in financial sector, including banks, insurance companies, exchanges and financial institutions and auditing firms and other stock market dealers and has solid experience in the financial system in UAE and knows well the financial terms and rules used in the market. Alsun has a team of financial translators who can provide premium financial translation services in Dubai and successful finance content accurately tailored to your purposes and audience. Financial Translation Services require high linguistic and professional competence and excellent command of the applicable financial regulations and rules of each state. In this regard, Alsun Translation Services in Dubai strives to maintain excellent command of any new laws, systems and terminologies in the field of finance and economy, entitling us the most trusted and leading financial and economic translation company in Dubai.
Financial Translation Company in Dubai
With a vision to help our individual and corporate clients achieve their targets, Alsun Translation Services translate all financial documents and accounting reports per the highest levels of clarity, exactness, affordability, speed and commitment as their first language partner. Our competitive edge as economic and financial translation company in Dubai is our maintenance of the clarity, exactness and comprehension of accounting reports and financial statements based on the local norms, rules and systems of finance industry. Our reliable and integrated translation and financial services render us your best destination for professional and affordable financial translation services in Dubai for all your needs and purposes.
Alsun Translation Services has proven track record in translating the following financial documents:
Translation of accounting policies
Translation of KPI reports
Translation of HR manuals
Translation of financial correspondences
Translation of letters of credit
Translation of cheques and receipts
Translation of invoices and discharges
Translation of award letters
Translation of training materials
Translation of financial statements
Translation of accounting reports
Translation of discharge reports
Translation of insurance policies
Translation of economic analytics
Translation of balance sheet
Translation of auditor report
Translation of insurance claims
Translation of stock market documents
Financial Translator in Dubai
Financial translation deals with texts and documents relating to bank records, statements, account statements, company annual reports, financial statements and contracts, etc.
Financial translation requires an in-depth knowledge of financial terminologies as well as attention to detail. Alsun Translation Services has a team of specialized financial translators who are fully aware of the financial jargon and have in-depth knowledge and understanding of this field.
Other Services we offer: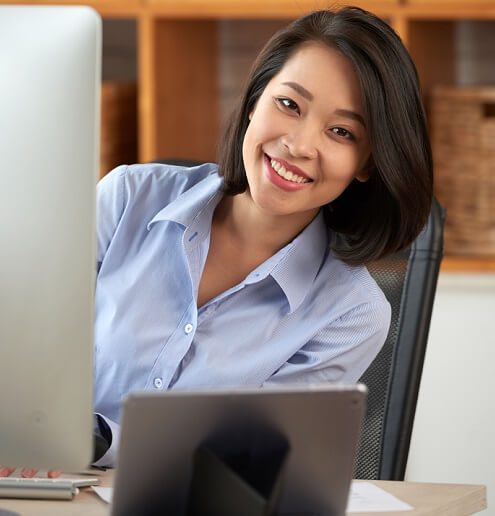 Looking for Financial Translation Company!
If you're looking for financial translation services in Dubai, contact us to provide professional translation services for all your documents. We use the trusted translation memory (CAT) to guarantee that all repeated paragraphs and sections are reused by our translators and consequently reduce the total cost as the repeated sections will be charged at lower rate. Subject to the highest standards of financial translation industry, Alsun Translation Services applies strict selection process upon recruiting its financial translators and experts requiring:
Sufficient knowledge of the rules and systems of finance and economy of the concerned country.

Good command of the audit and finance terminologies used in the target language.

Good expertise of economic translation in Dubai.

Excellent linguistic and cultural skills necessary for clear and accurate financial translation of documents.
The name of Alsun Translation Services is known for quality and reliability of translation services in Dubai with no compromise on quality of translation, entitling us the most reliable and trusted financial translation company in Dubai.
Financial translation for global reach!
The financial world is vast and huge and no more a local business starting from investment banks and high street banks to Insurance Companies. The world of finance is now a small international market and you have to ensure you communicate accurately with financial clients all over the world; which is extremely important, but we can make that easy in your hands. Be sure that all your documents are kept confidential under our privacy guidelines as confidentiality and commitment to time and quality are the base of our customer's trust and consequently our success. We serve our clients with accurate and premium financial translation services in Dubai being their strategic partner and one-stop designation for integrated translation services in Dubai.