Arabic Copywriter in Dubai
Our team of copywriters in Dubai helps you best position your brand, offering and service with SEO-friendly content done by our professional Arabic writers. If you are targeting to expand your business, then you need to reach more internet users. Your expected clients are easier to reach if you address them in their own language. Our copywriting services in Dubai will give you the chance to enter new markets, and thus increase your potential clients. Being top provider of copywriting services in Dubai, we customize your content to fit your target audience; this can be everything from words and numbers, to currency, expressions and so forth.
Native Website Content by Expert Arabic copywriters in Dubai
Alsun Translation in Dubai is a leading website content writing agency in Dubai that help businesses target their potential clients and increase their sales. Our international and local clients count on us for creative content for website, blogs, social media, newsletters and other marketing materials to highlight their competitive advantage and increase their audience's awareness of their brand. Our team of web content writers in Dubai has in-depth knowledge of the secrets of each industry and preferences of audience in each region of Middle East and is ready to deliver your message to your target clients so that they have the same reaction you aspire to.
We have proven expertise in Arabic copywriting of the following materials
Website content writing

Landing Page Copywriting

Brochure Writing

SEO Content Writing
Ads Content Writing

Press Release writing

Social Media Posts

Newsletters
Email Copywriting

Blog Post Writing

Adwords Campaign writing

Content proofreading
Professional Arabic Copywriters in Dubai
Our team of Marketing professionals and copywriter Dubai has years of experience in producing well-effective content strategies. We ensure that you reach your desired target from each post that is published. In order to have a SEO-friendly website, we work on well-established keyword strategy, Meta titles and Meta descriptions. Our team of copywriters will help you targeting key search terms on search engines of your expected audience and boost your search result rankings. We offer you the best content that is served straight from the oven. Our highly qualified copywriters provide you with convincing copy for all your promotional, advertising and communication needs. They can come up with innovative text in any industry.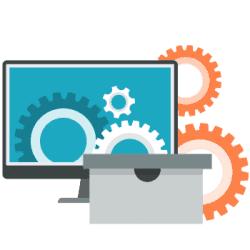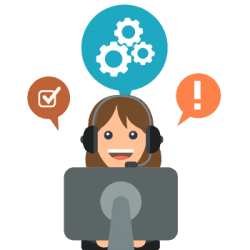 SEO Content writing in Dubai
Do you have any problem with your website traffic despite its optimized design and structure? We can help you as we provide top-notch SEO copywriting services in Dubai supported by our team of Arabic copywriters and SEO specialists, and marketing experts. We can uniquely optimize your content so as to rank first in search engines, drive traffic and deliver your full message based on our analysis of the most searched keywords in your industry and by your target audience. We study the needs, expectations and concerns of your audience to develop a content that gives them what they aspire to and satisfy them. As a professional SEO Services Agency in Dubai, we develop comprehensive SEO strategy that enhances your website rank and credibility and conversion based on our hands-on experience in the industry of Arabic copywriting in Dubai.