Marketing Translation Company in Dubai
In high competitive world markets where each company seeks to present itself as the best to increase its market share, each word of your marketing and advertising materials reflects your identity and professionalism and constitutes the first impression of potential clients about you. If you are targeting foreign clients, you must choose a highly professional marketing translation company in Dubai and look no more Alsun Translation Services that precisely chooses the words that reflect your identity and represent you before the world market. We do not only translate your original content to the language of your target clients, but customize it to their linguistic and cultural aspects, customs, interests, and preferred dialects.
 Our translation and marketing professionals know the techniques that make your potential clients experience the same reaction towards your marketing content, including styles, images, emotions, and cultural references, local dialects…etc. Unlike most translation companies in Dubai, Alsun Translation company dubai focuses in translation process more on the target of translated material than its words, we may delete, add or change words and phrases as long as the sense and aim is maintained. The word-to- word translation in the marketing materials will result in a static meaningless content that does not achieve the basic standards of marketing material. Our translation process ensures that the translated content transfers the same meanings and emotions in highly touching style that perfectly achieve its target.
We provide creative marketing translation services in Dubai of the following documents:
News letters
Pamphlets
Media advertisements
Websites and blogs
Social media posts
Company Profile Translation
Many commercial companies and marketing agencies in Dubai acknowledge the premium company profile translation in Dubai offered by Alsun Translation Services in Dubai in most industries and in more than 50 languages and consider us their first marketing translation partner in Dubai. If you have a profile or brochure of your company and needs it to be professionally translated, Alsun is your first destination for company profile translation in Dubai, supported by a pool of marketing translators in Dubai in all industries and disciplines.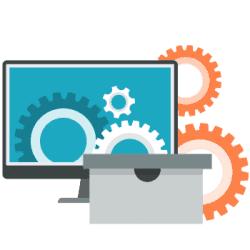 Advertising Translation in Dubai
Marketing campaign in the open global market is the window of each company to the world and is a must for any company targeting new clients. Being aware of the high significance of marketing campaigns for any business, Alsun Translation Services has dedicated a team of translation, copywriting and SEO experts to translate all the promotional materials, advertisements and marketing texts of our clients in all industries and deliver their message with highest passion, precision and persuasion.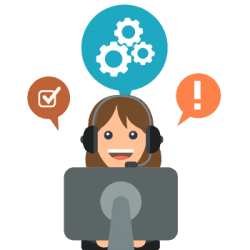 Media Translation in Dubai 
Alsun Translation Services Dubai  helps high-profile local and international companies develop the promotional materials used in their marketing campaigns as per the preferences and trends of the target markets. Our team of marketing translators in Dubai is fully aware of all the complications and prerequisites of advertising and promotion, entitling us their first strategic partner for marketing translation services that lead their products and services to new business horizons and markets. We ensure that your company profile or marketing document is processed with highest care and caution with no compromise on quality whatsoever the work pressure or high competitiveness.
Media Translator in Dubai
If you need a customized and native translation of your business proposals, marketing plans, handouts, briefs, communications and codes of conduct, just contact our media translator in Dubai now and receive answers to any inquires you may have. Our team works around the clock to serve our pools of clients worldwide. Having a translation project, call us now for a free quote!