Arabic Translator in Dubai
Arabic Translation Dubai is our competence and passion…we offer Arabic to English and English to Arabic uae translation in Dubai across a broad range of all industries and disciplines to individuals, companies and governmental and non-governmental authorities who trusted us as their first language partner. Our expert team of Arabic translators Dubai has the sufficient knowledge, expertise and linguistic potentials required to deliver added-value and accurate translation of all projects and successfully transfer your message. We have more than 50 professional Arabic translators who can deliver large-volume projects in short time frames.
Thanks to our in-house team of native Arabic translators in Dubai , we are able to provide our clients with quality Arabic translation in Dubai with the highest, accuracy, speed, and cost-effectiveness as per the local and international standards applicable in the translation industry.
Significance Arabic Translation Dubai !
Arabic Language Dubai is the official language of 26 states and one of the six most-spoken languages in the world as there are more than 422 million Arabic speakers (native and non-native) in the Arab world.
Modern Standard Arabic (Literary Arabic) is the official language used in schools, universities, government entities and media. Literary Arabic follows the grammatical standards and vocabularies of Quran languages.
There are many dialects of Arabic language. Egyptian dialect of Arabic is spoken by around 90 million persons in Egypt. Egyptian Arabic is one of the most powerful dialects of Arabic due to its large spread in Media and most understood by most Arabic speakers..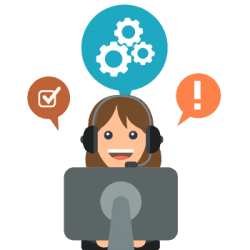 Maghrebi Dialect of Arabic is spoken by around 85 million persons in Morocco, Algeria, Tunisia, Libya, and Niger. It is difficult to be understood by Arabic speakers of Middle Eastern Arabic speakers.
Levantine Dialect of Arabic is spoken by more than 45 million persons in Lebanon, Syria, Jordan, and Palestine in addition to parts of Cyprus and Turkey.
Iraqi Dialect is spoken by more than 35 million persons in Iraq, west of Iran and east of Syria.
Arabic is becoming a significant and influential language in business, politics, trade and tourism.
Thus, Arabic translators in Dubai and so Arabic interpreters in Dubai have been in very high demand by international companies, global organizations and local businesses, even by individuals investing in Arab World.
Certified Translator in Dubai
As a certified Arabic translation in Dubai, we have a professional team of top translators certified by UAE Ministry of Justice, and our translations are duly accredited and accepted by all UAE embassies, consulates, notaries, courts, ministries, and other authorities.
If you are looking for certified Arabic document to English translation near you , look no further we are your perfect partner for translating all official documents, communications, contracts, marketing materials, books…etc. Our Arabic project managers are available around the clock to reply to any inquires you may have concerning your translation projects.
Just send your project now and rest assured that you will receive your documents with the highest quality before the agreed deadline.
Other Translation Services in Dubai
As Arabic translation in Dubai is our specialty and competence, we extended our translation in Dubai to include Arabic copywriting, proofreading, editing, and discretization (Tashkil, Tahrik) in addition to punctuation, vocalization. Our provided languages arenot limited to Arabic, it includes English to Arabic UAE and other languages as German, French, Spanish..etc. We are your best destination for successful Arabic content the leads you to new business horizons.
The Significance of Accurate Arabic translation services Dubai
Arabic is the official language of the United Arab Emirates, and Dubai is a city where it is widely spoken. In Dubai, Arabic translation is crucial for various reasons:
Firstly, for businesses operating in Dubai, Arabic translation services Dubai are essential as the city serves as a hub for international trade and commerce, and Arabic is the language of business in the region. This helps them communicate effectively with clients, customers, and partners who may not speak Arabic.

Secondly, Dubai, a popular tourist destination, attracts millions of visitors yearly, many of whom come from non-Arabic-speaking countries. For them, Arabic translation services are necessary to communicate with locals and read signs, menus, and other important information.

Thirdly, Arabic is used in legal documents and contracts in Dubai. Therefore, accurate Arabic translation is crucial in legal proceedings to ensure that all parties understand the terms and conditions of agreements.

Finally, Arabic is an integral part of the cultural identity of the UAE, and many people in Dubai take pride in their language and heritage. Therefore, accurate translation of Arabic texts and documents is essential for preserving the region's rich cultural heritage.
Looking for Arabic Translation services in Dubai, look no further than Alsun Translation in Dubai for high-quality and fast Arabic translation services supported by our team of native Arabic translators and interpreters in Dubai,